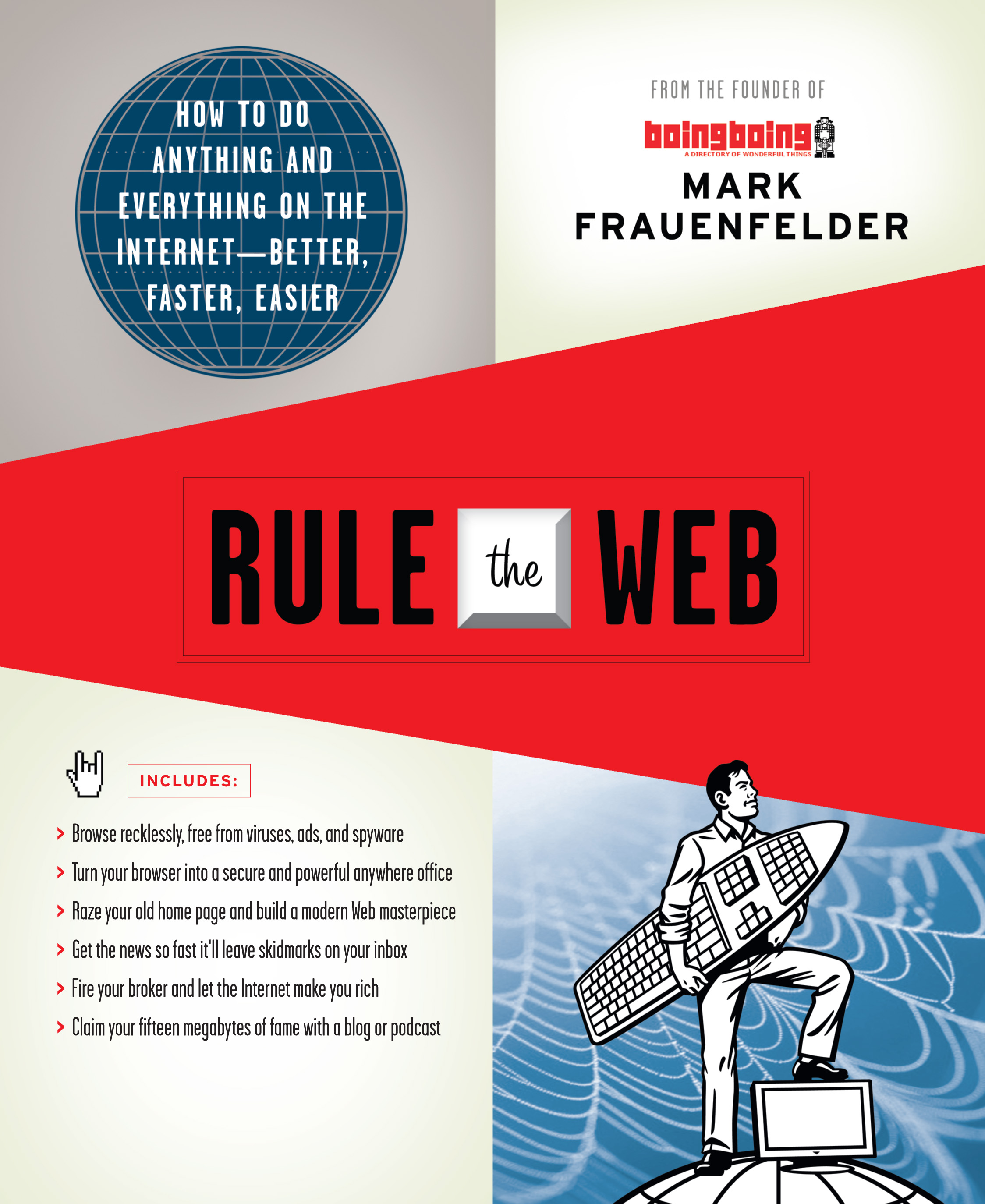 BoingBoing's Mark Frauenfelder has been a great friend, ally, colleague and, most of all, inspiration to me for the past – gosh – fifteen years. So it is not without prejudice that I here officially and heartily endorse his new book, Rule the Web.
Mark and his wife Carla are the original 'happy mutants,' changing the world's denizens from passive drones to delighted participants – one brain at a time.
Rule the Web is a surprisingly useful set of web tips, even for an old web fogey like me. I learned a dozen things I didn't know in the first six pages, and am already making use of them.
At least go do a "search inside" and steal some tips if you're not yet ready to buy. That'd count as a web tip right there…